Commitment + Clinical Leadership = Better Outcomes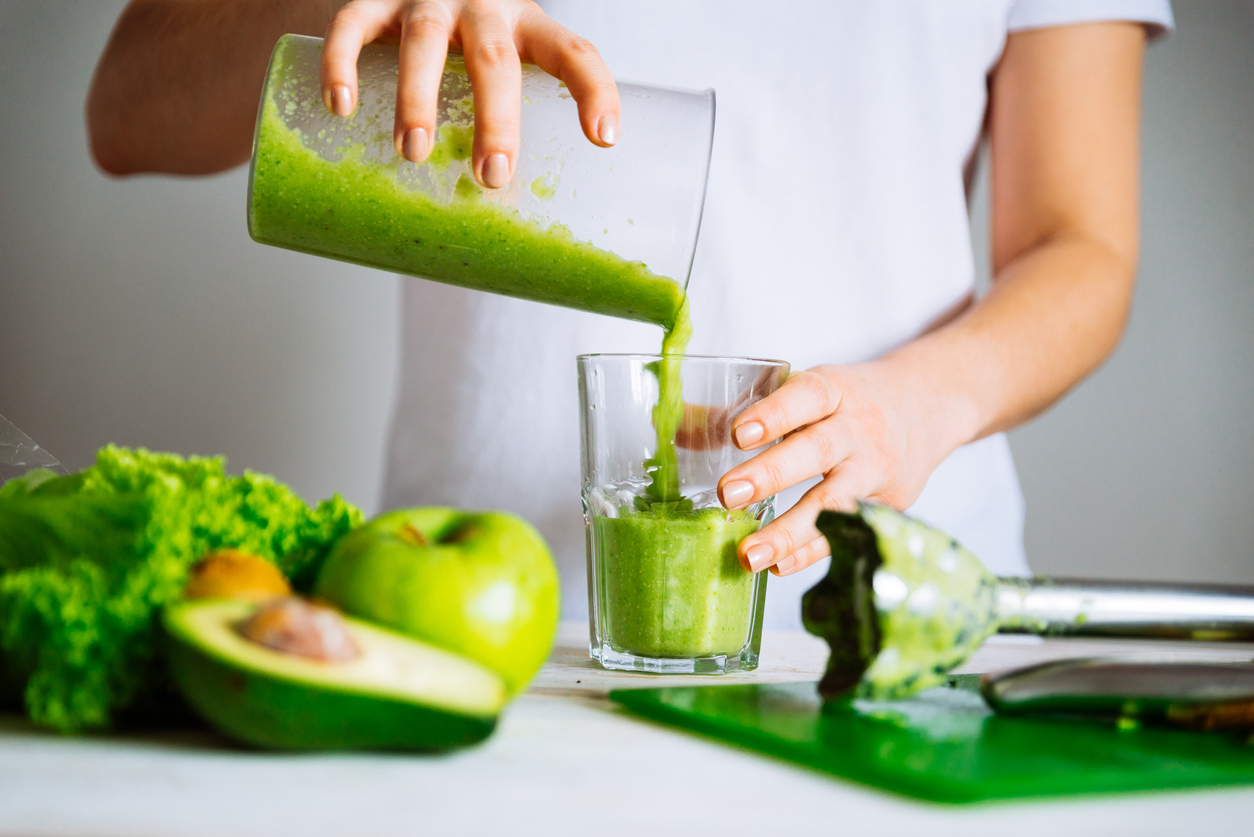 6 Benefits of Drinking Green Juice
Jan. 26th, 2023
Green juice is a drink that contains healthy, green foods and has become more popular over the years. Green juice isn't a specific type of juice – it's an umbrella term for any kind of juice that is green and contains vegetables.
There are many variations of recipes you can use to create green juice. Some of the common green vegetables and herbs used to make green juice include spinach, kale, cucumber, celery, wheatgrass, parsley, and mint. Some recipes include fruits to sweeten the taste including apples, oranges, berries, and kiwi.
Green juice can be made fresh at home, but it can also be bought at the store or at a café that serves it on the menu. It's important to note that green juice is not a substitute for a meal, but instead it can be consumed in addition to your usual diet to increase your intake of nutrients.
Here are 6 health benefits of drinking green juice.
Green juice contains nutrients
One of the most well-known benefits of green juice is that it provides nutrients in the form of vitamins, minerals, antioxidants, and phytochemicals. Additionally, because these nutrients are in liquid form, they are easily absorbed by the body.1
The vitamins and minerals in your green juice will depend on the vegetables and fruit that are used. However, most green juices contain vitamins A, C, and K, and iron.
Green juice can function as a prebiotic
Certain compounds found in fresh juice can work as a prebiotic, which are fibers that support the beneficial bacteria in your digestive tract. When you routinely consume prebiotics, the benefits increase. Normal consumption of prebiotics can improve immune function and reduce constipation.2
Green juice also contains phytonutrients such as flavonoids and carotenoids that benefit gut microbiota.
Green juice can help heal the body
With all the antioxidants, vitamins, minerals, and electrolytes found in green juice, it can help heal your body. Another one of the benefits of green juice is that these nutrients are easily digested and quickly absorbed, which can quicken the recovery time from an injury or illness.3
These nutrients work to boost the immune system, as well as detoxify and fight inflammation throughout the body.
Green juice promotes hydration
Another one of the benefits of drinking green juice is it can keep you hydrated. Many vegetables have a high-water content that can hydrate your body and help you feel energized.
For example, cucumbers are 90% water, which make them a great choice to add to your green juice. Cucumbers, along with many other vegetables, also contain magnesium and potassium, which helps maintain fluid balance in your cells.4
Green juice supports the immune system
The immune system constantly needs specific nutrients to function properly. Green juices are packed full of nutrients, making them a great way to support the immune system.5
Vitamin C and zinc are necessary for the immune system and help you to fight off the common cold, both of which can be consumed by drinking green juice.
Green juice alkalizes the body
Evidence has shown that a diet high in alkaline foods such as vegetables and fruits may decrease your risk of diabetes and kidney stones. High alkaline foods are also linked to improved heart health and brain function.3
Phytochemical-enriched vegetables, including spinach and kale, help maintain the body's alkalinity. Drinking green juice is an easy and efficient way to consume these nutrients.
Try Green Juice Today
Now that you know more about green juice benefits, try drinking some today! Add your favorite vegetables, herbs, and fruits to create a fresh juice, or buy a pre-made juice.
Here at Saber Healthcare, we prioritize our residents and offer services and dietary options to help them meet their nutritional goals. Our dietary teams work hard to develop and create menus that are not only delicious, but also meet our residents' daily nutrition needs.
Saber Healthcare is an organization that provides services to more than 115 buildings across the states of Ohio, Pennsylvania, Virginia, North Carolina, Indiana, Delaware, and Florida. To learn more about our company and services, click here.
Saber Healthcare is an organization dedicated to providing consultant services to long-term care providers. This article is for informational purposes and is not meant to be seen as professional advice. Please consult with a medical expert before relying on the information provided.
Sources