Commitment + Clinical Leadership = Better Outcomes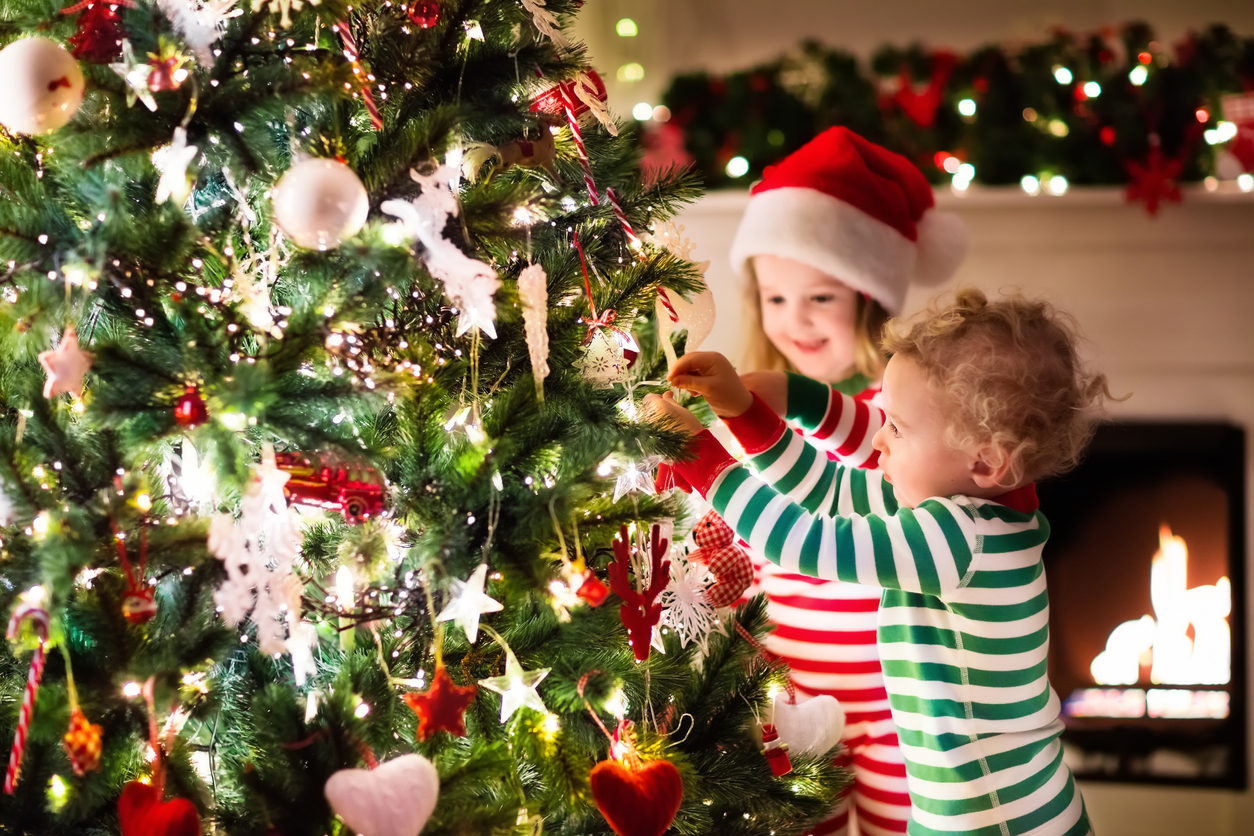 Fun Christmas Activities for 2021
Nov. 30th, 2021
It's the most wonderful time of the year! Christmas and the days surrounding makes for a special holiday season filled with festivities, presents, and loved ones.
Many people enjoy celebrating Christmas with special holiday activities that they only participate in during this time of year. There are many different activities to help you get in the spirit!
Here are some fun ideas, indoors and outdoors, for you and your loved ones to celebrate Christmas this year.
Outdoor Activities
Pick out a Christmas tree
Picking out a Christmas tree is a fun activity for the whole family! Bundle up, visit a Christmas tree farm near you, and pick out the perfect Christmas tree for your home.
Once you get back home, you can spend time decorating the tree together. Take the time to reminisce on nostalgic ornaments and memories you've made over the years.
Christmas Light Tour
Christmas light tours are a fun and festive activity to get your Christmas light fix! There are many different kinds of tours to choose from depending on where you're located and what's close to you.
Most gardens and amusement parks will decorate and have walk-through Christmas light events. If you want to spend an evening strolling with your loved ones and take your time admiring the lights, this is the best option for you.
If you prefer to stay warm, gather your family and friends and take your own Christmas light tour from your car! Many places offer these drive-through tours, or you can visit local neighborhoods to see all the lights that families have put up.
Another option is to buy tickets for a tacky light tour. These tours usually seat 10 or more people on a bus and take you around to see the best Christmas lights in your area.
Enjoy a Campfire
The cold, winter months are the perfect time for a campfire! A fire makes for an easy and low maintenance gathering to enjoy the holidays.
Make a campfire at your house or visit a local business that has fire pits you can enjoy. You can sip on hot chocolate or cider, make s'mores, and chat with your family and friends.
During this time, everyone can share their favorite Christmas or holiday memories!
Ice Skating
Ice skating is a popular activity during the winter season, especially around Christmas.
If you want to do something active and exciting, try ice skating! Take your friends or family along and enjoy a fun evening.
Most outdoor rinks will be decorated for Christmas, which allows you to get in the spirit while having a good time.
Winter Hiking
If you like being active and don't mind the cold, try taking a winter hike.
There are many trails and state parks that have both moderate and strenuous hiking paths. Go on a hike with a family member or friend, and you can choose an easy or hard hike.
This allows you to enjoy the cool, brisk air while taking in amazing views and getting in a workout!
Sledding
Sledding is a fun winter activity, especially for the kids in your family.
If you get snow any time this season, go sledding! Find a safe park or hill near you that has enough snow to go sledding on. Make sure to dress warm, take a couple of sleds with you, and make an afternoon out of it!
Indoor Activities
Gingerbread House Contest
Gingerbread is known for being a holiday treat that you can enjoy as a dessert or decoration. Around the holidays, there are special gingerbread desserts as well as gingerbread flavored treats.
If you're interested in making a gingerbread house, there are many different gingerbread house kits to choose from and they each come with their own unique decorations such as frostings, gum drops, candy, and candy. You can even get your friends and family together to make it a competition and see who can make the best, most decorative house!
Holiday Baking
If you love to cook and bake treats for the holidays, this is the perfect activity for you!
You can bake your favorite cookies, brownies, and mini desserts to share with family and friends as a Christmas present.
There are also many special baking recipes for Christmas. If you want to try something different, try to make hot chocolate bombs, iced sugar cookies, or peppermint bark.
Christmas Movie Marathon
Who doesn't love a night in with a good movie? Stay in one night, cuddle up with your favorite pajamas and blanket, and have a Christmas movie marathon!
You can watch the Christmas classics like Home Alone, A Christmas Story, and The Polar Express. Don't forget the popcorn and candy to make the night more memorable!
Christmas Crafts
Crafting is a fun activity that allows you to spend time inside with your family and friends while being creative.
You can make many different kinds of holiday crafts. Some ideas include making your own garland, wreaths, or ornaments you can use to decorate your tree.
You can also make homemade Christmas gifts and cards to give to your loved ones as a sentimental and thoughtful present.
Host a Christmas Gift Exchange
If you like hosting and want a fun activity that includes all your favorite people, have a Christmas gift exchange!
This allows everyone to get together and celebrate the holiday. There are also many different kinds of games you can play as a gift exchange. Some of these include secret Santa, white elephant, dice game, and favorite things.
When hosting the party, you can also make it a dinner or a potluck so everyone can spend more time together and eat delicious holiday foods.
See a Christmas Show
If you want to go to a fun event that is holiday-themed, go see a show! Many cities put on a show with a choir or orchestra for Christmas.
You can also visit your local ballet for a special viewing of The Nutcracker or see if there's a Christmas Carol show happening near you.
Polar Express Train Ride
Do you enjoy trains? Or what about the movie Polar Express? Try to find a Polar Express train ride near you!
Many different polar express train rides are offered around the country during the holidays. These have a theme similar to the Polar Express movie. Some include hot chocolate, food, and dancing.
Donate to a Toy Drive
If you're looking for a way to be involved or volunteer this holiday season, try donating to a toy drive. Many local churches, organizations, or stores host a toy drive where you can buy a toy or two and drop them off to give to those in need.
If you're interested in any volunteer activities for the holidays, check what's taking place near you.
Saber Healthcare Wishes You a Fun Holiday Season
Saber Healthcare wishes you and your loved ones a fun and safe holiday season! Try one of the activities above to celebrate with your family and friends.
To learn more about what we do and the services we offer, click here.
Saber Healthcare is an organization dedicated to providing consultant services to long term care providers. This article is for informational purposes and is not meant to be seen as professional advice. Please consult with a medical expert before relying on the information provided.