Commitment + Clinical Leadership = Better Outcomes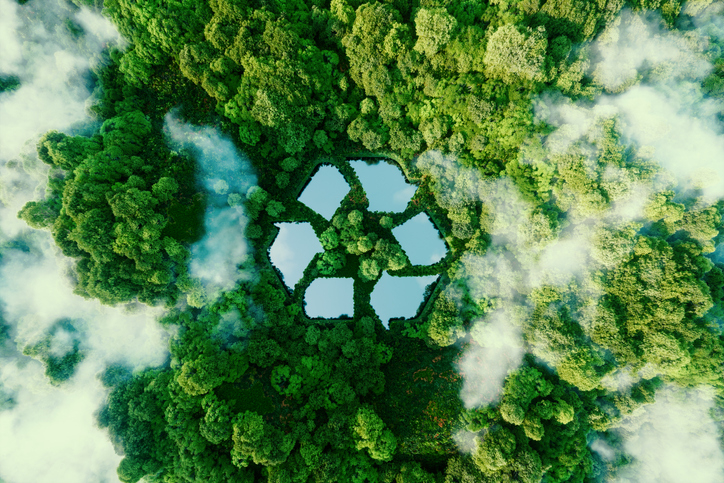 How to Recycle Glass
Dec. 14th, 2022
Glass items are everywhere – food containers, beverage bottles, condiment holders, drinkware, decorations and more – making glass an important part of our products. The United States is estimated to produce 755 million square meters of flat glass in 2023, and experts estimate glass will be worth up to $207 billion by 2027.1
With many goods using glass as a container or part of the product, you may be wondering how you can recycle the glass you use. Here is some information on how to recycle glass, as well as some facts about glass recyclables.
Recycling Glass
Reasons to recycle glass:
What types of glass can be recycled?
Glass is one of your many household items that can be recycled. Some everyday items that use glass that you should recycle include:7
Glass bottles

Beverage bottles
Juice bottles
Ketchup bottles
Wine bottles
Beer bottles
Perfume bottles
Condiment bottles
Olive oil bottles

Jars

Pasta jars
Baby food jars
Jelly/Jam jars
Condiment jars
Mason jars
However, some glass items can't be recycled because they are made with glass that has a different melting point than bottles and jars. Glass items to avoid recycling include:
Pottery
Plates
Dishes
China
Porcelain
Drinking glasses
Wine glasses
Flower pots
Mugs
Light bulbs
Broken glass
Mirrors
Flower vases
Baking glass
Heat resistant glass
Window glass
Eyeglasses
Test tubes
Frosted glass
You should check with your local municipality for a full list of glass items you can and can't recycle. These guides will ensure you don't accidentally place a glass item into your recyclables that could be considered a contaminant.
How Glass is Recycled
When glass is taken to a recycling facility, it will be melted down and turned into what is called a cullet. There are two types of cullets: ones that are taken off an assembly line because they failed quality tests, and glass that comes from recyclables.8
Recycled glass should not contain any contaminants during the recycling process. Items that contain chemicals or glass at different melting points can disrupt the glass re-making process. Furthermore, the colors of glass need to be kept together as they contain the same minerals.
How to Recycle Glass
Here are the steps you can take to properly recycle glass:
Review your city's rules on recycling glass. Find out what they take and don't allow to ensure all your recyclables can be taken.
If necessary, rinse out and dry your containers. This is especially important if you are throwing out a food container, as food can be considered a contaminant.
Lids on glass bottles and jars should be kept on or thrown in the trash.
Dispose of your glass into a proper recycling bin. There may be stations around your city or pickup instructions in your local community for recyclables.
If you are in doubt that your glass can be recycled, throw it out. One incorrect glass item can contaminate the entire batch of recyclables.
How to Dispose of Glass Items That Can't Be Recycled
If you have items that can't be recycled such as windows or dishware, the first step is to review your city's disposal rules. Some items may have a special protocol when throwing certain glass items away. If there are no special disposal rules for the item you are throwing away, then you can put the glass into the trash.
There are some items, such as prescription glasses, that may be donated to a program that can use them for recycling. This is a great way to get rid of your glass items without throwing them into the landfill.
Saber Healthcare Encourages You To Go Green!
Here at Saber Healthcare, we encourage you to educate yourself about the environment and how you can reduce waste in your everyday life. The buildings we offer services in are planning on going paperless in 2023, which is one small way our teams are looking to help the environment.
Saber Healthcare is an organization that provides skilled nursing care, rehabilitation, and assisted living services across the communities that we serve. To learn more about Saber Healthcare, click here.
Saber Healthcare is an organization dedicated to providing consultant services to long term care providers. This article is for informational purposes and is not meant to be seen as professional advice. Please consult with a medical expert before relying on the information provided.
Sources