Commitment + Clinical Leadership = Better Outcomes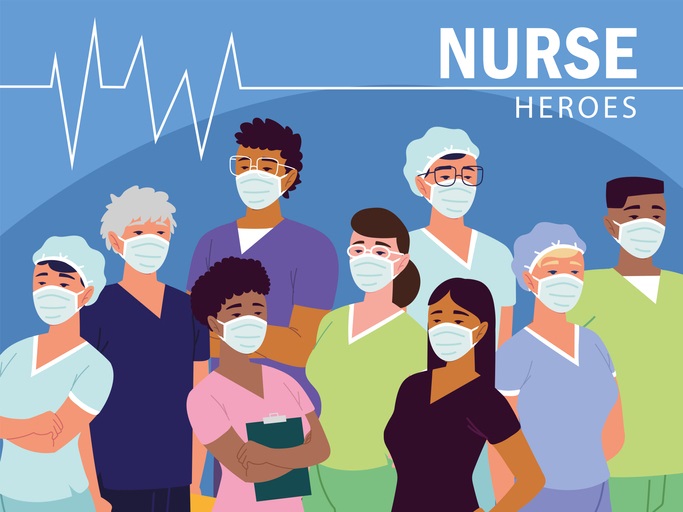 The Impact of Nurses in Long-Term Care
May. 14th, 2022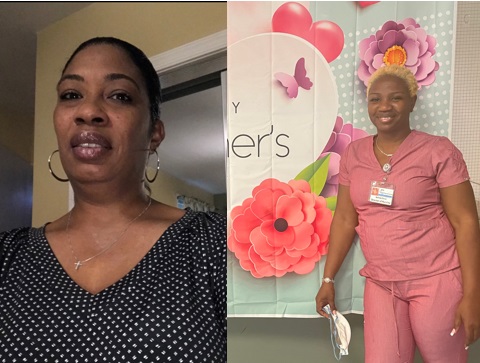 Nurses help the residents in long-term care communities receive the care, treatment, and emotional support they need each day. Nurses go above and beyond their listed duties to meet the psychological and medical needs of the residents.
We interviewed two of Saber Healthcare's Directors of Nursing: Maggie Scutt and Belinda Duval, to learn more about the nursing profession.
Duval currently works at Suburban Woods Health & Rehabilitation Center. She started as a home health aide when she was 19 and moved into the role of a certified nursing assistant for the next 8 years while attending nursing school. Duval became a registered nurse after graduating in 2010, and she chose to work primarily with the geriatric population.
"Some people started their education in nursing knowing that they have a passion for it, but I actually originally wanted to be a teacher. I had a passion for helping people, especially older people. As I got older, I found that my interest in teaching aligned with helping others in the healthcare field," Duval said.
Scutt has been a nurse for over 25 years, and she has worked in multiple settings, from hospitals to nursing homes. Scutt began her nursing career after moving from New York to Philadelphia for community college and received an associate's degree. She then went on to earn her bachelor's.
"I've been at Bryn Mawr Extended Care Center since 2009. Before that, I worked in home health and hospice care," Scutt told us.
What is required for someone to become a skilled nurse?
"You have to apply for a nursing program and get accepted, as well as pass the classes. The classes can be challenging, especially because it can be difficult to balance everything at once. Nursing became my life as soon as I entered the program, and I worked hard to get where I am today," Duval shared.
"Everyone who wants to become a nurse will need to receive a good education. Nursing also requires having experience in the setting you wish to pursue," Scutt said.
What does a typical day in your role look like?
Every day looks different for Scutt and Duval, but they both shared some of the tasks they complete daily.
"I never know what I'm going to walk into each day. Sometimes we're busy, and other times admissions are slow. I enjoy my job because it is exciting to never know how the day will start and end," Duval said.
Some of the tasks Duval completes each day at Suburban Woods Health & Rehabilitation Center include reading reports and delegating clinical duties to the staff members based on the results. She also talks to families, works with new admissions, and completes tasks to keep everything in check at the building.
"I never know day-to-day what will happen in any setting. I walk the floor two to four times a day and check on the staff and residents to make sure everyone is okay. We also have stand-up meetings where we talk about the clinical rounds as well as the current situations of our residents," Scutt explained.
At Bryn Mawr Extended Care Center, Scutt mentioned the administrator also assists with taking rounds around the facility so that way the residents can put a face to the staff in different departments. They also have frequent meetings to ensure that every department is running smoothly.
What character traits do you think nurses should have?
"Nurses should have compassion, which is not a teachable skill. If you don't have compassion, it's hard to be in this field. We will deal with hard situations that can be life or death, and compassion is needed during those times," Duval told us.
"You have to have that caring characteristic to survive in the field. If you don't have the heart to be a nurse, you can't do it. You need to be able to care for the residents and your staff," Scutt answered.
What would you tell someone who is aspiring to become a nurse?
"I strongly recommend that you look into volunteering to see if you have a passion for helping others. You can volunteer at a nursing home and see what the work is like. People need to know we don't just hand out medications, we are oftentimes psychologists and hear the residents out. We wear different shoes every day and help our residents through their difficult times," Duval advised.
"I believe in education and that you can take the steps to become whatever you want to be. I always push my staff, from the CNAs to the LPNs, to transition into other fields. I encourage people whenever they want to become a nurse to go to school for it," Scutt explained. "I have helped many CNAs become nurses, and even found where they can go to school to fit it into their schedule. I strongly believe education is key."
What is your favorite part of your role?
"I like that we constantly have many changes. I like to see how everything has changed for the better and how it impacts different areas of the building. I also like to see positive changes within our staff members because I like making a difference," Duval commented.
"I love what I do, and I don't know how to do anything else. I picked long-term care because I enjoy working with seniors and having rapport with them every day. I like that this is someone's home. I like the interaction with the residents and making a difference in their lives," Scutt told us.
What is one thing that people don't know about nursing?
"Most people don't know how much we actually do beyond providing medications and treatments. We are a helping hand, and Nurses always do more than you think," Duval said.
"Most people don't know the amount of stress required to become a nurse," Scutt said. "We have to have thick skin. However, this is an extremely rewarding field because we can make a difference."
Saber Healthcare Thanks our Nurses!
Here at Saber Healthcare, we are thankful for the hard work our nurses put in each day to help our residents. Many of our nurses go above and beyond their listed duties to ensure that the residents get the care and compassion they need.
If you're interested in joining our nursing teams, apply for a job at a community near you.
Saber Healthcare is an organization dedicated to providing consultant services to long term care providers. This article is for informational purposes and is not meant to be seen as professional advice. Please consult with a medical expert before relying on the information provided.