Commitment + Clinical Leadership = Better Outcomes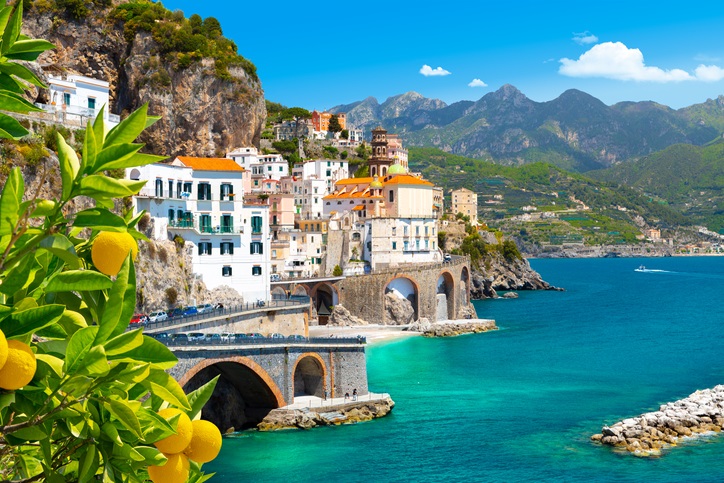 Our Amazing Port of Call Trip to Tuscany, Italy!
Oct. 11th, 2023
Each month, participating communities in our Port of Call program that Saber Healthcare is privileged to serve will offer fun activities and food based on a different culture or city. The Port of Call program is designed to expose our residents to a different culture while offering them enjoyable activities to keep them active and engaged while learning something new!
This month, Tuscany is the region of Italy that our residents will be exploring. We have our passports ready as the residents experience the culture of Tuscany from their own homes!
About Tuscany, Italy
Tuscany is the western region of Italy and it sits along the Tyrrhenian and Ligurian seas. The capital of Tuscany is Florence, and there are estimated to be 3.8 million people who live in this area. Tuscany is where the Italian Renaissance and today's modern Italian language originated. Due to its rich culture, many people refer to Tuscany as a "nation within a nation."1
Things to Do in Tuscany, Italy
Tuscany has so many fun activities to see and do for the whole family! There are bus tours available for people who want to tour historic areas while learning more about the culture of Italy. Additionally, some of these tours offer extra activities such as hiking, wine tastings, and lunches.2
There are also many fun places to go visit around Tuscany. Italy boasts over 3,000 museums where you can explore the rich culture and talent of Italians.3 Some museums include the Uffizi Gallery, an art gallery dedicated to showing off historic artworks, as well as the Santa Maria della Scala, a museum that once used to be a hospital for the poor and ill. There are also some famous historic buildings that you and your family can visit, such as The Cathedral of St. Mary.
With so much to see and do in Italy, you'll be sure to have a large list of places to sightsee if you ever decide to take a trip to this wonderful country!
The Food of Tuscany, Italy
Tuscany is known as an agricultural region, exporting many cereals (specifically wheat), olives, olive oil, and wine. Farmers often raise cattle, poultry, pigs, and horses on their lands, as well as grow a variety of fruits and vegetables. The agricultural system is based on the mezzadria system, a system in which a landlord provides money and capital to the tenant, who will perform the labor of the farm.4
Much of the food in Tuscany is designed to reduce food waste while staying filling. Cooking is done primarily with olive oil, which is also used as a dressing.5
The Influence of the Etruscans
The Etruscans inhabited Tuscany, Italy from the 8th to the 3rd century BCE. During this period, they lived on a surplus of food, commonly exporting grain and olive oil. Some of their cooking habits included:6
Grilling thick cuts of wild boar over a flame, similar to a bistecca
Cultivating grapes and fermenting them into wines
Making soups full of beans and lentils, eventually becoming known as "the bean eaters"
Foraging and eating truffles
Tuscan Cuisine Today
Today, Italian cuisine as we know it is based on using the freshest vegetables, fruits, grains, and cheeses. Most of the meals Italians make use very few ingredients and are usually served with a loaf of bread. This piece of bread is used to soak up all of the excess on your plate. There is also a type of bread called fettunta, which is a grilled slice of bread served with garlic, olive oil, and salt.7
Ribollita
Ribollita is a Tuscan soup made with vegetables, beans, and stale bread. Ribollita means "re-boiled," as this soup began as a way to re-boil old vegetables while adding a slice of bread. Re-boiling the soup often enhances the flavors, so many people think that ribollita often tastes better the next day.8
Finocchiona
Finocchiona is a dish that originated during the Renaissance, and the Italians often used fennel as a substitute for pepper when it was largely unavailable. The typical ingredients for finocchiona are chopped pork, fennel seeds, red wine, salt, and pepper.9
Port of Call Menu
Saber Healthcare's dietary department puts together a Port of Call menu for our communities to use each month. Here's what's on the menu for Italian cuisine, as well as the recipe to make it for yourself at home. Keep in mind this menu is written for a large party, however, you can adjust the quantities for your family.
Tuscany Italian Chopped Salad
1 case of mixed greens
3 lbs of cherry tomatoes cut in half
3 lbs of mozzarella diced 1/2"
2 cases of balsamic dressing
Method
Combine all of the ingredients and portions accordingly. Serve dressing pouch on the side.
Cheeses Ravioli with Primavera Sauce, Garlic Bread
3 cases of cheese ravioli
4 lbs of alfredo sauce mix
2 lbs of peppers bell red diced fine
1 case of garlic bread
3 cups of shredded parmesan
2 cups of melted butter
Method
Cook the ravioli in salted boiling water for 6 minutes, then toss in the olive oil, melted butter, and shredded parmesan.
Mix the alfredo sauce with water and bring it to a boil. Add vegetables. Season accordingly.
Lay garlic bread on the sheet pans over parchment paper. Bake in a 350f oven for 8 minutes.
Activity Plans for Port of Call
Each month, our talented Life Enrichment departments design fun activities and games centered around the culture of a different country or city. Here are some of the plans for our activities in the buildings we offer services to have for Tuscany, Italy!
Autumn Care of Cornelius
Autumn Care of Cornelius told us that they plan on celebrating Italian culture all day for their Port of Call! In the morning, they will have rise and shine stretches where they listen to Italian opera music. They also plan on having a paint and Moscato wine sipping with a guest artist where the residents will paint the Italian Flag and gondolas. A bingo game and trivia competition will also be events that they want to hold!
Dunmore Healthcare Center
The Dunmore residents will make a trip to the local library. The Life Enrichment department stated that there is a Taste Around the World event and Italy is one of the countries offered. They stated that the residents will experience a chef cooking in front of their eyes, and the residents will get to taste the food!
Autumn Care of Monroe
Autumn Care of Monroe has some fun plans for celebrating Italian culture! Their Life Enrichment team want to play Italian music and host a move and grove. The residents will also have a chance to have their passports stamped. Life Enrichment will also host an interactive tour of Italy and help the residents learn some unique Italian phrases. They will also explore Italy through some of the artwork and a foreign film.
Dresher Hill Health and Rehab
Dresher Hill Health and Rehab will be hosting an Italian happy hour social to help their residents immerse themselves in Italian culture. They will also have an Italian Food reminisce event. For arts and crafts, the Dresher Hill residents will make the Italian flag. The Life Enrichment department will also play the Andrea Bocelli Show on television.
Autumn Care of Madison
Autumn Care of Madison's Life Enrichment department plans on making their own Italian Décor! They plan on taking some of the residents to an Italian restaurant to enjoy some tasty cuisine. The residents will also enjoy watching a documentary, going on a video vacation, and playing some fun games such as hangman and trivia. There will also be some fun Italian word classes as well as a word search.
Celebrating Italy
Saber Healthcare is proud to offer our Port of Call each month. We hope the residents enjoy Tuscany, Italy, and everything that this beautiful city has to offer!
Saber Healthcare is an organization dedicated to providing consultant services to long-term care providers. This article is for informational purposes and is not meant to be seen as professional advice. Please consult with a medical expert before relying on the information provided.
Sources