Commitment + Clinical Leadership = Better Outcomes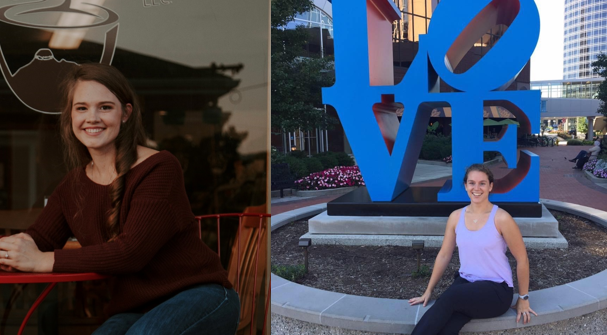 The Positive Impact of Recreational Therapy
Jan. 28th, 2021
Recreational Therapists are vital to helping residents thrive in their everyday lives at long-term care communities. Recreation helps our residents improve their emotional and physical wellbeing because it encourages them to participate in activities.
To learn more about recreational therapy, we took the time to interview Brittany Jude and Selena McCall.
Jude has been working in the recreational therapy field for eight years. She is currently the Life Enrichment Director at Village Care of King. She graduated from ECU in 2012 with a degree in Recreational Therapy.
"I chose the field based on my own life experiences as a child," Jude said.
Selena McCall is a North Carolina native who works at both Autumn Care of Marshville and Wadesboro Health and Rehab. She is Director of Life Enrichment and developed her skills through programming and building community adaptive sports in Greensboro, New Hampshire, and Mecklenburg County. Some of the programs she was involved in included yoga, rock climbing, football, and kayaking.
"I like how recreational therapy fulfills the purpose in my life as well as others," McCall said. "If I see residents or community members who can't talk or communicate well, I can come in with a smile and see their whole demeanor change."
Tell us About Recreational Therapy
Jude and McCall shared that recreational therapy is about using activities to help residents improve their physical and cognitive abilities.
"Recreational therapy is a goal-driven process. For example, if someone has a cognitive weakness, games like connect four or checkers are a great way to maintain or improve their cognitive level by working on decision making, strategy, and focus," McCall said.
These activities help the residents reach their goals by positively influencing their overall health and well-being.
"I try to do activities that promote functional outcomes. I create activities that encourage the residents to reach their goals. No one wants to do therapy, but if it seems less like therapy, they're more inclined to participate," Jude said.
Recreational therapists will work with others to plan the activities that will help the residents. For example, Jude said she would speak with a speech therapist and create activities to meet the resident's goal. This personalized approach can help the residents participate in activities that improve their overall well-being.
What is required to become a recreational therapist?
There are a few paths to becoming a certified recreational therapist.
Jude said that you need to have a national certification. She explained that the certification is through the National Council or Recreational Therapy Association. Jude also shared that in the state of North Carolina, there is a state licensure requirement.
McCall said that after receiving a degree, you can take a 560 hour internship to become a recreational therapist. For an aspiring recreation therapy director, one would have to progress through a set curriculum set forward by NCRTA, pass the national certification test, and become certified and licensed.
What does your job entail on a daily basis?
To learn more about recreational therapy, we asked Jude and McCall to share what they do every day when they come into work.
"I encourage and promote the residents to feel engaged in leisure and things that bring them joy," Jude said.
Jude also mentioned that because of the pandemic, her team had to get creative to reach the residents. Her team focuses on implementing music daily because it brightens the residents' mood and their spirits. She also works on promoting her staff's morale.
Another key part of being a recreational therapist is engaging with the team and the residents. Recreational therapists have to plan activities and document the progress the residents make.
McCall stated that a key part of her job is making activity rounds throughout the day. She also develops care plans and the monthly calendar.
"We do a little bit of everything. Since COVID-19, I've been attending to the comfort and wellness of the residents and make sure we follow infection control protocols," McCall said.
What are some of the recreational therapy activities you've helped residents with?
We asked Jude and McCall to share some of the activities that they've done for the residents.
"In a previous building, I facilitated an Olympics where they had different events that they participated in," Jude said.
She shared that she has also helped put on a lot of parties for the residents, including prom and celebrating music from different decades. She has let the residents dress up for some of these events. Jude also put together traditional birthday celebrations and bingo, both of which are important to the residents.
"Always having families involved has been a big goal of mine. When I first came to Saber at the end of April, I wanted to have a car parade for the residents. In the first three weeks I was able to put that together," Jude mentioned.
McCall said that before COVID-19, the residents in her communities were able to enjoy bingo and other traditional long-term care activities in a group setting. She mentioned that they would have monthly themes such as learn Spanish month in January. They also would play games like left center right, poker, blackjack, charades, and have book readings as well as Bible studies.
"Right now, we are transitioning into in-group and one-on-one activities. Some of them are hangman, which is a one-on-one cognitive exercise. For this month's Port of Call, we're helping our residents learn Italian using worksheets about Florence Italy. We've been incorporating some of the games they used to like as well to make things feel familiar and like home," McCall said.
Do you believe creativity is important for your job?
"Absolutely—that's one of the core values of recreational therapy," Jude said. "We create events, activities, and opportunities for leisure that almost always disguise therapeutic outcomes. We absolutely have to be creative in the way we approach people and implement activities."
"Creativity is very important and helps you to adapt and use your resources on the fly. You need several plans to make sure you can tailor an activity for a specific resident abilities and personal interests. I use creativity when coming up with programs or engaging residents in current ones," McCall said.
What do you do to help our residents through your work?
We wanted to hear from Jude and McCall on how they help residents through their work every day.
"I notice a lot of times with new admissions, our presence gives them a sense of hope and brightness because many people are fearful to enter long-term care. They have the fear they won't return to the community," Jude stated.
She said the way in which she helps residents is by using an interest they had while in the community and bringing it into the long-term care setting. For example, if someone enjoyed crocheting, she would encourage the family to bring in those supplies for the residents. She also helps the residents learn how to adapt when she finds an activity they enjoy and meets their current skills.
"If the residents' days consist of only sleeping and eating meals, they lose their purpose. Our whole team works together and we make a plan that will give our residents something to look forward to each day. We focus on the psychological and social needs in our residents' and use their talents, interests and strengths as they transition into a different chapter of their lives," McCall said.
She said that when we think of recreation as what we do when we aren't sleeping or working. Being a Long term care community residents feel the loss of their previous occupation and leisure habits. Recreation therapy teaches them how to adapt their lives to their current abilities, and provides activities to meet their physical, social, and psychological needs as they enter a new chapter in their life.
What is your favorite part about your job?
"I enjoy seeing our residents smile and making them happy. Everything we do is to brighten their day and help them smile," Jude stated.
"The residents and my relationship with them. If I'm having a hard time getting through the day or I'm swamped, I spend some time with the residents and get the spark back. The relationship is pure and meaningful," McCall said.
Recreational Activities are Important to Our Residents
Here at Saber Healthcare, we believe in providing our residents not just the care that they need, but the ability to live with purpose. Our recreational therapists are able to spark joy in our residents by providing them with activities where they feel included and engaged.
Thank you, Jude and McCall, for all of the hard work that you do!
Are you interested in recreational therapy? Check out our job postings.
Saber Healthcare is an organization dedicated to providing consultant services to long term care providers. This article is for informational purposes and is not meant to be seen as professional advice. Please consult with a medical expert before relying on the information provided.