Commitment + Clinical Leadership = Better Outcomes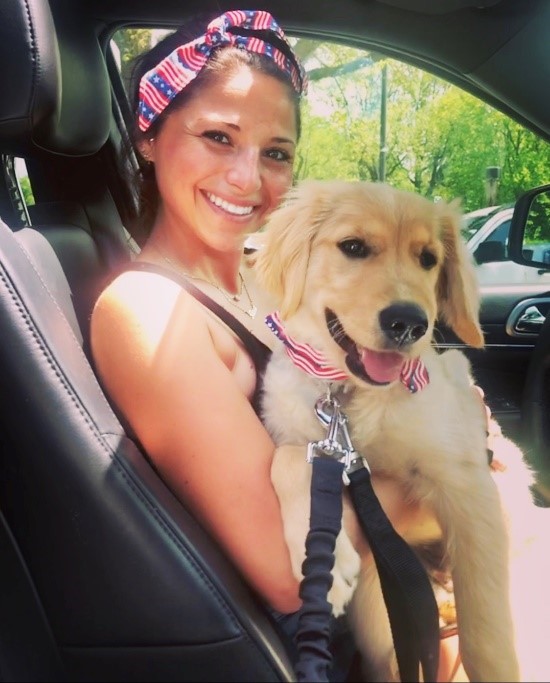 An Inside Look at Speech Therapy
Sep. 18th, 2020
Saber Healthcare is celebrating National Rehabilitation Week, and today we're spotlighting the hard work our Speech Therapists put into helping their patients regain their ability to speak to others.
Speech Language Pathologists (SLPs) help their patients hone in on their verbal and written communication skills. They work with a variety of people with differing needs and medical conditions to help them regain their communication abilities.
We interviewed Rena Mustafa, a Speech and Language Pathologist, to find out more about Speech Therapy. She told us she's been with the company for a little bit over a year.
"I love the teamwork atmosphere we have at Saber Healthcare. Everyone is friendly and works really well together, so we're able to grow in our roles. We help each other out with the patients whenever we need it," Mustafa said.
She also mentioned that the most rewarding part of her job is watching her patients improve. Her patients can only get better from their start, and she enjoys helping them during their speech therapy journey.
What is Speech Therapy?
Speech Therapy is about helping patients improve their communication by identifying communication problems and speech disorders.1
SLPs work with their patients to understand their underlying language problems and work to help them improve over time. This involves diagnosing their patient's condition and treating them with exercises and therapies.
Mustafa told us there's many settings where SLPs work including schools, hospitals, and nursing homes. The place a SLP works can also determine their specialties when it comes to helping their patients improve.
Mustafa gave us the example that SLPs in nursing homes work with patients who have trouble speaking due to strokes, cognitive functioning, or inability to swallow. She said SLPs in schools work with children on their articulation and speech. These settings require different approaches to helping the people they work with succeed during and after speech therapy.
Some areas SLPs work on include speaking, how the voice and speech sounds, social communication rules, an understanding of language, and literacy.2
The amount of time a person needs to work with a speech therapist depends on their age, health conditions, therapy duration, and speech disorder type.1
What Does a Normal Day Look Like In Speech Therapy?
To find out more about how Speech Language Pathologists organize the time they have with their patients every day, we asked Mustafa to tell us what a normal day looks like for her.
She explained that because she doesn't have an assistant at her facility, she is both the evaluator and the person that treats the patients. Due to the fact she balances these roles, she has to organize her day to ensure she sees all the patients. She also receives a schedule in the morning that lists who she needs to see.
"I'll receive my schedule and then I'll go see who's up and ready to work in the morning. I'll see those patients first. Then, I'll see my dysphagia patients around lunch or dinner because they have swallowing problems. Between those hours, I work with those who have cognitive illnesses," Mustafa said.
What Do You Need To Become a Speech Therapist?
All SLPs need to complete their undergraduate degree and then enroll in a Master's program. After obtaining a Master's, Speech Therapists need to pass a licensing exam before they can enter the workforce.
Mustafa also shared that even after completing school, this isn't a "by the book job." Speech Therapists must be empathetic and always take the time to build rapport with their patients.
"What you learn initially isn't exactly what you should expect. I've found myself and my team going above and beyond, especially because we care about the humanity aspect," Mustafa said.
She shared with us that she's always willing to sit down and listen to the stories of her patients. She believes that every single patient deserves time to talk and get to know her.
SLPs also have the ability to continue their education and grow within the field. Because Speech Therapy is flexible, people can find the lifestyle that works with them as they progress in their career.
Advice For Aspiring Speech Language Pathologists
We also asked Mustafa what her advice to aspiring Speech Language Pathologists would be.
"In the beginning, it was challenging not to take work home mentally," Mustafa said. "It can be difficult, especially if a friendly patient passes away. That's the hardest part."
She explained that because she works with her patients five days a week that she has grown attached to them. The successes and failures stick with her, so she told us to be prepared for some challenges.
However, she told us that her role has made her appreciate the people she interacts with on a daily basis.
"The patients make me appreciate the time I have to give them. There's so many nice people, so I give them all some time," Mustafa told us.
She also shared that she enjoys working with her team and that everyone reaches out to each other to help the patients. Sometimes someone will notice something that she didn't, and she'll be able to use their information to identify other potential speech conditions someone may have.
"This is such a great, rewarding job. You can continue to grow in your career and work in a variety of settings, including home health, long-term care, and school. Your schedule is flexible and you can find the place where you belong."
Saber Healthcare Appreciates our Speech Therapists!
Here at Saber Healthcare, we're thankful for Rena Mustafa and our Speech Therapist teams for the hard work they put into helping our patients achieve their communication goals.
If you're interested in becoming a Speech Therapist at Saber Healthcare, check out what career opportunities we have available.
Saber Healthcare is an organization dedicated to providing consultant services to long term care providers. This article is for informational purposes and is not meant to be seen as professional advice. Please consult with a medical expert before relying on the information provided.
Sources
Santos-Longhurst, Adrienne. "What is Speech Therapy?" Healthline Media, healthline.com. May 9th, 2019. Accessed September 15th, 2020. https://www.healthline.com/health/speech-therapy
"Who Are Speech-Language Pathologists, and What Do They Do?" American Hearing-Language-Speech Association, asha.org. Accessed September 15th, 2020. https://www.asha.org/public/Who-Are-Speech-Language-Pathologists/