Commitment + Clinical Leadership = Better Outcomes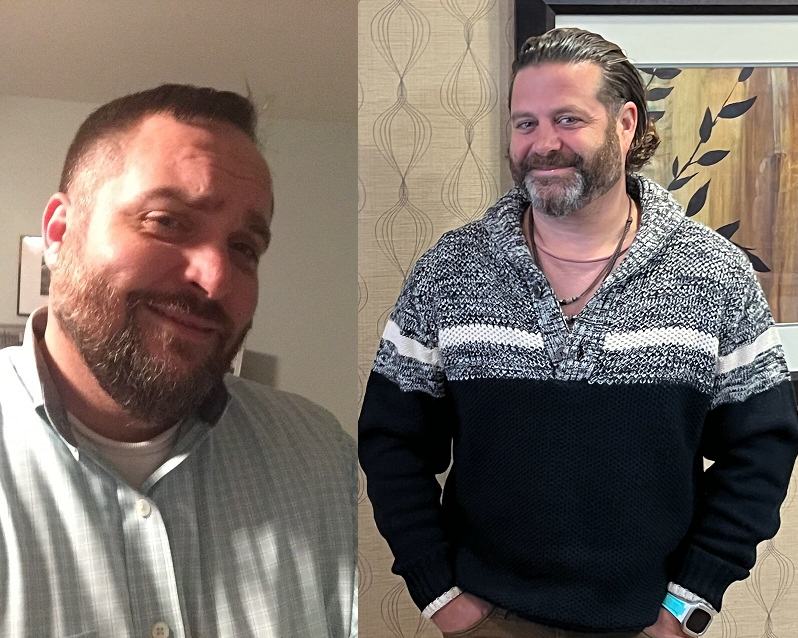 The Role of a Long-Term Care Administrator
Mar. 13th, 2023
Photo, left to right: Joe Hopkins and Christopher Pisano
Administrators play a huge role when it comes to the success of long-term care and rehabilitation communities. Administrators are leaders of their community and act as an example for their team. They are tasked with planning, organizing, and delivering quality care to those they serve.
March 13-17 is Long Term Care Administrator's Week! To celebrate, we wanted to highlight a couple of Administrators from two Saber Healthcare communities.
Christopher Pisano is the Administrator at Suburban Woods Health & Rehabilitation Center located in Norristown, Pennsylvania.
"Saber Healthcare is one of the best companies I've ever worked at," Pisano stated. "When one of their buildings needed an administrator, I answered the call and joined the company. I quickly grew to admire Saber's way of doing the business and really enjoy my role."
Joe Hopkins is the Administrator at Dockside Health & Rehab in Locust Hill, Virginia.
"I love working with people and celebrating their achievements," Hopkins shared. "I appreciate the time that they give me. Watching people grow in their career here at Dockside is very rewarding."
How did you get to where you are today?
To learn more about what it takes to become an Administrator, Pisano and Hopkins shared a little bit about their background and how they got to where they are today.
Pisano told us that he earned a degree in Long Health Administration and has been in the long-term care industry for 15 years. He took roughly six years off, with some of his background including developing a program for a healthcare company and being the CEO of a homecare agency. When Bryn Mawr Extended Care Center needed an administrator, Pisano joined the team. He eventually transferred to Suburban Woods and has been there ever since.
Hopkins shared that he has a background in sales and marketing. He started out working at the University of Phoenix, but he decided to change his career to work in long-term care after meeting with another professional that introduced him to the business. He learned about skilled nursing facilities and he was impressed by the idea as well as the work-life balance the administrator role offered. Hopkins has now been in long-term care for 10 years and can't imagine doing anything else.
What is the importance of the role of an Administrator?
"I think the importance of my role as an Administrator is helping everyone else perform the best they can," Hopkins stated. "I often find myself acting as the team's cheerleader or coach, trying to encourage them to hit the levels they need to."
"My take on the role is to make sure the employees are cared for first because they're the ones who take care of the residents," Pisano shared. "Another part of my role is to support management staff. I find the right people, allow them to learn their role, and give them the flexibility to manage their teams."
What traits do Administrators need to succeed in their role?
We asked Pisano and Hopkins about the important traits an administrator should have when it comes to running a long-term care community.
"Administrators need compassion and authenticity," Pisano said. "I think the most important part is being yourself inside and outside of work. Also, you should have fun in your workplace! I use many techniques that I've learned in yoga to run my building. I've even led meditation and mindfulness sessions with the residents and staff to keep them light hearted."
"Administrators need to be patient and open-minded," Hopkins shared. "They also need a lot of drive. However, it's important to remember that you can't change things overnight, and you should face your challenges one day at a time."
What's one thing most people don't know about Administrators in Long Term Care?
"Most people don't know about the rapport the Administrators have with their employees," Hopkins said. "I have an open-door policy so no one is caught off guard and they know what I know. Employees confide in me, and I have to support them just as I do the residents so they can do their best."
"Long-term care is faster-paced than people might initially think," Pisano explained. "It's everything from fast paced nursing to short term rehab. The days go very fast. People don't realize everything that goes into running a long-term care community."
What is your favorite part about being an Administrator?
Pisano and Hopkins shared their favorite parts about their role as an Administrator.
"My favorite part is working with both the residents and team members. It's a lot of fun," Pisano shared. "I enjoy running a community with Saber's support because they give us the ability to make decisions at the facility level. We're empowered to run a building in a unique fashion."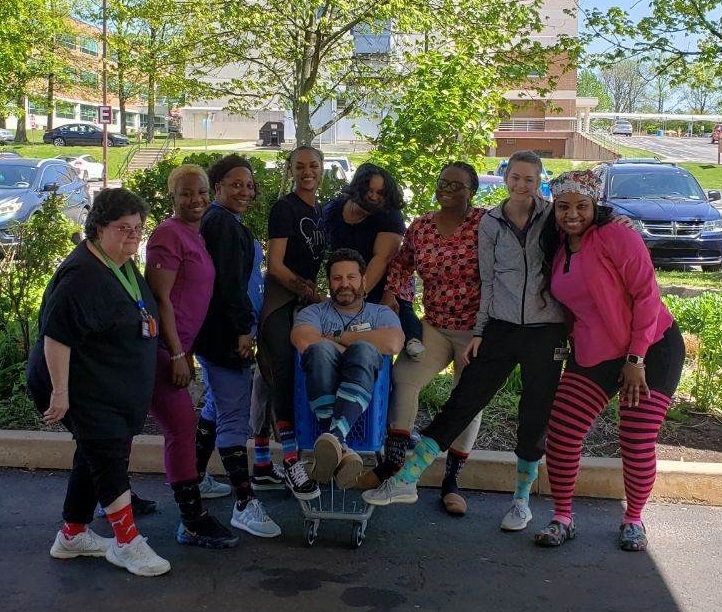 Photo: Pisano's team at Suburban
"My favorite part of my job is working with diverse individuals who have interesting stories to tell," Hopkins explained. "I have the chance to hear about their experiences and learn about so many different people. It's something you can't gain from a history book."
What's a positive experience you've had since being an Administrator?
"I've had some great resident and family experiences," Hopkins shared. "I've had family members work with me to help their loved ones. There are so many cool people and experiences."
"When we were in the middle of the COVID-19 crisis, the most positive thing was seeing Saber care packages show up on a regular basis," Pisano explained. "From the start of the pandemic, we had everything we needed to run a nursing home, such as masks and gloves, during a period when everyone had none. They kept spirits high by consistently sending us what we need."
Saber Healthcare Appreciates our Administrators
Thank you, Hopkins and Pisano, for giving us an insight into your role as an Administrator. Saber Healthcare appreciates our Administrators and all they do on a daily basis to keep their communities running smoothly.
If you want to learn more about Saber Healthcare and what we do, click here. If you'd like to join a team at one of our communities, click here to view open positions near you.
Saber Healthcare is an organization dedicated to providing consultant services to long-term care providers. This article is for informational purposes and is not meant to be seen as professional advice. Please consult with a medical expert before relying on the information provided.