Commitment + Clinical Leadership = Better Outcomes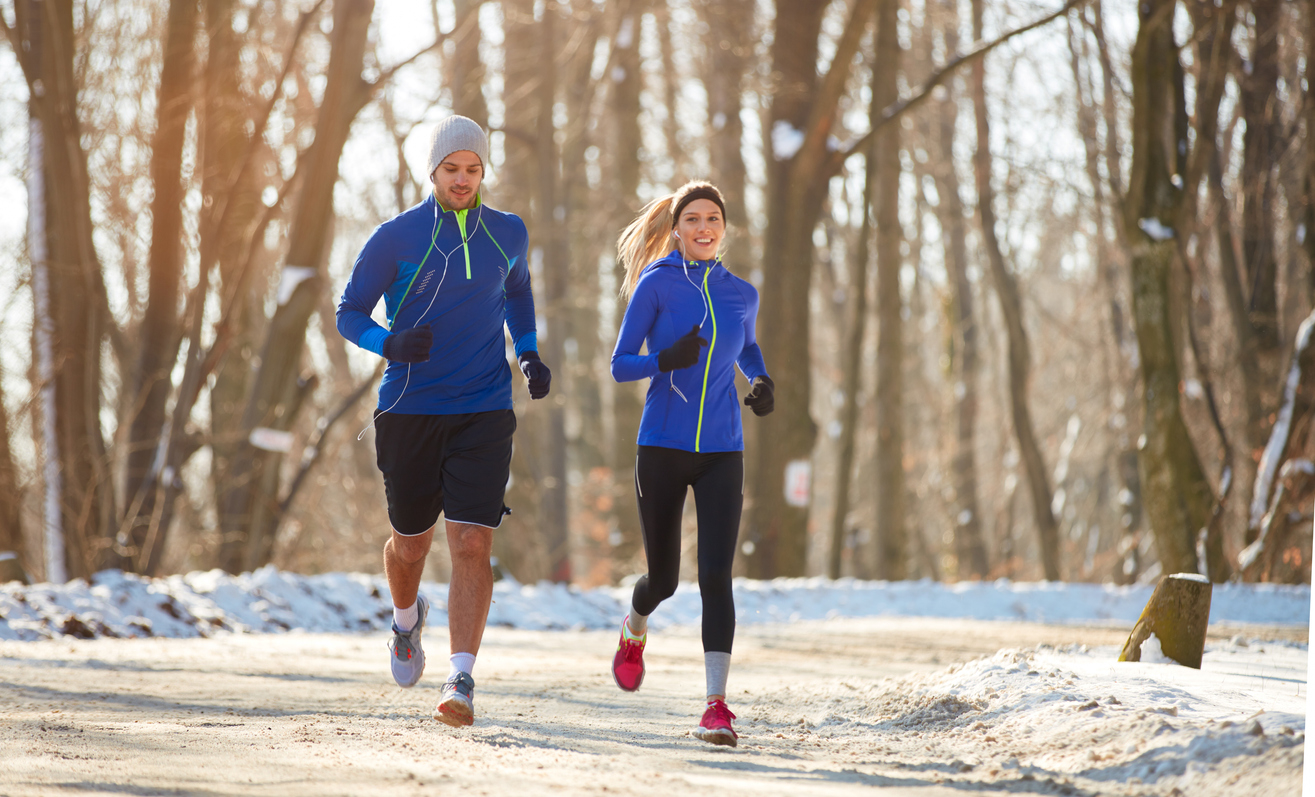 Tips to Stay Active in the Winter
Jan. 17th, 2023
The winter months will often bring cold weather, hazardous driving conditions, and fewer daylight hours. When you're unable to get to your usual workout spot, it can make it more difficult to stick to an active routine. If you typically prefer getting your exercise in the warm sun, you may have fewer options during this season.
However, it's important to remain active year-round no matter the season. Finding a routine with different exercises you can do throughout the cold weather is essential to your physical and mental health. Regular exercise improves cardiovascular and muscular fitness, boosts brain health, and reduces the risk of chronic diseases.1
There are also some advantages when it comes to being active in the winter:
No heat and humidity that causes overheating
Exercise can boost your immunity, which is a bonus during cold and flu season2
Here are some tips to stay active in the winter, whether you like being outdoors or if you're simply looking to exercise while avoiding icy roads.
Take a walk outdoors
If it's not below freezing and you're willing to bundle up, take a walk outdoors. If you like exercising outdoors, this is one of the best options for you.
Whenever you go outside in the cold, wear layers, a warm coat, a hat, and gloves. Walk around your neighborhood, go to a park, or take a friend with you to keep you company. Be careful to avoid areas that may have black ice, as this can make walking during the winter dangerous.
Classes at the gym
If you're a member at a local gym, you have a large space to go workout in when the weather outside is too cold. Additionally, you can see what kind of exercise classes your gym offers.
Try a new class you're interested in or take a fun exercise class with a friend!
Go for a hike
If you have a park or trail near you where you can hike, consider taking a hike! You can travel to the mountains and make a weekend trip out of it if you want a change of scenery.
If you're interested in hiking at a commonly frequented area, research safety precautions beforehand to best prepare for the trip. You should also always take someone with you to ensure that you are not alone in case of an emergency.
Find an indoor pool
If you love to swim, but your neighborhood pool is closed, find an indoor pool. Many gyms and community centers have indoor pools that their members can swim in during certain hours of the day.
You can stick to your normal swimming routine, or you can try a water aerobics class. You may meet new people who love swimming at your local community center, too!
Find an indoor track
If you enjoy running but can't stand the cold or how dry winter air affects your lungs, find an indoor track. An indoor track will allow you to run without worrying about the elements or the cold weather outside.
If your local gym doesn't offer an indoor track, a treadmill is the next best option. You can purchase a treadmill for your house or use a workout facility that offers them.
Workout online
If you want to work out indoors, but can't make it to a gym due to the weather, find an online workout.
There are many free videos online ranging from yoga to dancing to stretching. You can also find a local gym or workout class that offers virtual workout classes that you can follow along with in the comfort of your own home.
Build a home gym
If you're interested in working out at home and avoiding the crowd at the gym, build a home gym.
Start by gathering the small essentials – a mat, handheld weights, and resistance bands. You can slowly begin to add to your home gym by buying more equipment you may need.
Climb stairs
If you have stairs in or around your house, try walking up and down the stairs as an exercise. If you're at your office for work or shopping, always opt for the stairs instead of the elevator to get in more steps.
Walking up and down stairs, even for as short as 5 minutes, can ramp up your heart rate and get in a good workout.
Do chores around the house
Believe it or not, chores can keep you active this winter! Standing up and moving around keeps your body active, allows you to get steps in, and helps you burn calories.
Try doing a chore or two each day, such as vacuuming or sweeping. By doing chores, you're staying active and keeping your house clean – it's a double win and a great winter workout!
Volunteer
There are many volunteer events that you can participate in during the winter season while making a difference in your community. Whether you volunteer at a long term care community, church, or homeless shelter, volunteering will help you stay on your feet this winter.
Raking leaves or shoveling snow
If you have some outdoor chores to do, these can keep you active as well. Raking leaves or shoveling snow will keep your body warm and moving. It's quite the workout!
Skiing
If you enjoy winter sports, this is your chance to stay active this winter!
Skiing and snowboarding are both great winter workouts, and these activities allow you to spend time outdoors. Take a trip to ski with your family and friends to get some exercise while creating fun memories.
Have an accountability partner
Staying cozy in a warm house while watching a movie is tempting in the winter. However, if exercise is important to you, another great tip to stay active is to find yourself an accountability partner.
This can be a family member or friend who will hold you accountable when it comes to your health and fitness goals. They can also be someone you work out with!
Plan active activities
Whether you're spending time with family or friends, try to plan an active activity that everyone can participate in. This may be a walk, hike, game, ski trip, or workout class.
Having someone with you can be the encouragement you, or they, may need!
Stay Active This Winter
We encourage you to find activities you like and ways you can stay active this winter season! Try any of these tips to stay active this year.
Here at Saber Healthcare, the life enrichment departments in our communities work hard to create engaging activities that help residents stay active and live their best lives. We also offer physical therapy for those who need help regaining daily skills or want to improve their mobility.
Saber Healthcare is an organization that provides services to more than 115 buildings across the states of Ohio, Pennsylvania, Virginia, North Carolina, Indiana, Delaware, and Florida. To learn more about our company and services, click here.
Saber Healthcare is an organization dedicated to providing consultant services to long-term care providers. This article is for informational purposes and is not meant to be seen as professional advice. Please consult with a medical expert before relying on the information provided.
Sources
"6 Ways to Stay Physically Active in the Winter." National Council on Aging, ncoa.org. December 14th, 2021. Accessed December 28th, 2022. https://www.ncoa.org/article/6-ways-to-stay-physically-active-in-the-winter.
How to Stay Active in Cold Weather." American Heart Association, heart.org. Accessed December 28th, 2022. https://www.heart.org/en/healthy-living/fitness/getting-active/how-to-stay-active-in-cold-weather.