Saber Healthcare Blog & Newsroom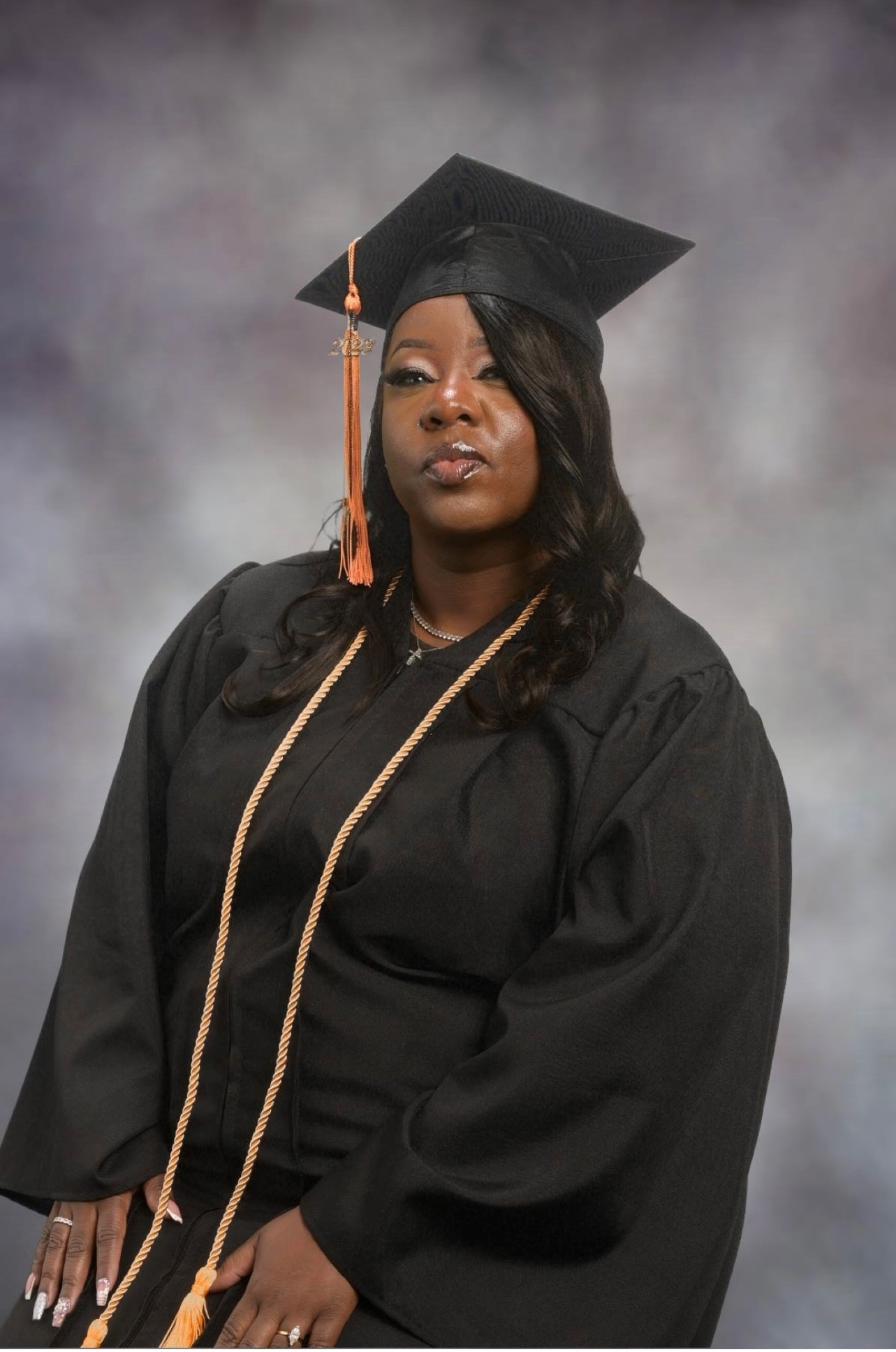 Katrina Tuggle Successfully Graduates from Student Success Program
Aug. 16th, 2023
Here at Saber Healthcare, the Student Success Program helps employees in our communities achieve their dream of becoming an RN or LPN. Many people are called to join the healthcare industry and have the talent, however some may not possess the resources for their education. The student success program helps those individuals by offering paid tuition and experience to help them succeed in their careers.
Katrina Tuggle, Assistant Director of Nursing at The Willows Health & Rehab, recently graduated from HONDROS College of Nursing with support from our Student Success Program. We interviewed her to ask about her experience and how the program made a positive impact on her career!
Tell us a little bit about yourself
"I've been a nurse for almost 12 years now. Before joining Saber, I worked in the mental health field. Now, I've been here for four and a half years. I really like what I do and I love the company, and I really enjoy working at The Willows Health & Rehab Center."
Tell us a little about your background in your career
"When I first became a nurse, I worked my first five years in the assisted living field. Once I left that side of healthcare, I transferred to skilled care. I originally decided to come to The Willows Health and Rehab because I knew people here. Once I came, the work environment felt like family, and I love my coworkers. Everyone here is really friendly, from the staff to the residents, and that's why I'm still working at The Willows. I really enjoy long-term care because I get to know the residents."
How did you learn about the Student Success Program?
"I was in the first round of the Student Success Program. During this time, to qualify for the Student Success Program, someone had to nominate you for it. I am a manager and received an email to nominate people. To my surprise, my Director of Nursing and our Administrator nominated me for the program!"
Katrina is proud to have graduated with an Associate degree in Nursing from the HONDROS College of Nursing supported by Saber's Student Success Scholarship Program.
Katrina also mentioned that people can now apply for the program, but the student still needs support from the management and building. There is also information on the employee communication boards to help employees learn about the program and how they can find out if they qualify.
What tools did the Student Success Program give you to be successful?
"I've been out of school for a while, so I greatly benefited from the Student Success Program. I learned new material and received new, up-to-date training. I was given tools to learn how to assess things properly and broaden my knowledge."
What is your favorite part about working for Saber?
"My favorite part about working for Saber is the feeling of family. Every day, I feel like I'm working with my family members. This not only includes the staff but for the residents as well. I have found myself and my team caring the residents as if they are our own."
If someone else was aspiring to join the healthcare field, what advice would you give them?
"Be patient, open, and honest. Some days are harder than others, and you'll get through it. Everything will be worth it in the end."
Name one positive experience you've had since joining our Saber team
"Winning the scholarship was one of the most positive experiences I've had. I also enjoyed many of the people that I've met along the way because they are very positive and supportive."
About the Student Success Program
Saber Healthcare first launched the Student Success Program in 13 communities across the Cleveland, Akron, Columbus, and Dayton areas. Now, the program is available to all employees across our Saber Healthcare family of communities. We are currently looking for Saber employees who are looking to obtain their LPN or RN education.
Saber has awarded over 20 full tuition scholarships since the pilot program was launched in 2021. We are excited to continue to grow our program and help people achieve their dreams!
Some of the benefits of the Saber Student Success Program include:
A degree paid for by Saber Healthcare Group
A part time job to support you and help you apply what you learning
A mentor who can provide support and encouragement
If you are interested in the program, reach out to your local Saber community to see how you can apply and qualify for the program today!
Saber Healthcare
Saber Healthcare is an organization that provides services to more than 115 buildings across the states of Ohio, Pennsylvania, Virginia, North Carolina, Indiana, and Delaware. To learn more about our company and services, click here.
Saber Healthcare is an organization dedicated to providing consultant services to long-term care providers. This article is for informational purposes and is not meant to be seen as professional advice. Please consult with a medical expert before relying on the information provided.