Saber Healthcare Blog & Newsroom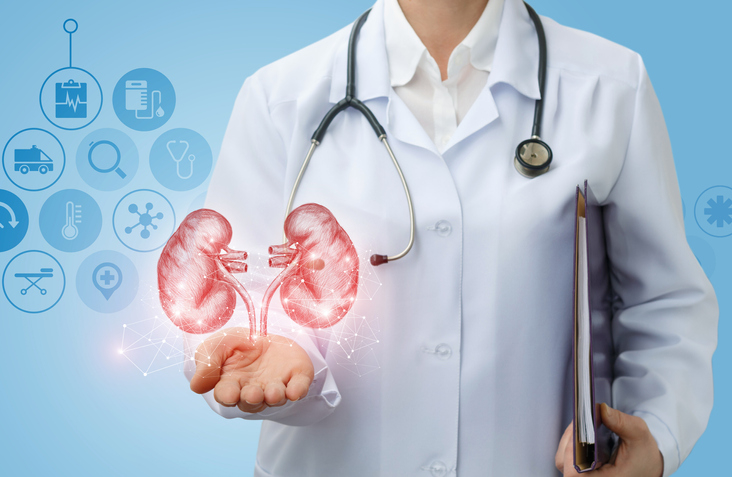 Saber Health and DaVita Post-Acute Services Deliver On-Site Dialysis
Feb. 18th, 2021
Life-sustaining kidney care available to Statesman Health and Rehabilitation Center residents
Levittown and Denver – Saber Health and DaVita Post-Acute Services are proud to bring an on-site, kidney care program to Statesman Health and Rehabilitation Center in Levittown, PA.
Dialysis is a process that can help treat someone who has kidney failure because it rids the body of toxic substances, fluids, and waste. This unit will help our residents who need to have their kidneys treated so their bodies can continue to stay healthy.
The on-site dialysis center is exclusively available to residents of Statesman, including long-term care and rehabilitation residents. DaVita dialysis patients who require short-term care at Statesman will be able to access traditional or home treatment options.
"We bring 20 years of experience as a leading kidney care provider," said Dan Viaches, president of DaVita Post-Acute Services. "We appreciate that Saber Health trusts us to deliver high-quality care to the patients they serve."
DaVita's highly trained and dedicated care team members deliver on-site care to residents of Statesman, creating a more comfortable and convenient experience for many patients and their care partners.
"Statesman Health and Rehabilitation is so proud to bring this care model to our community. We look forward to meeting this need within our center and making the experience as comfortable as possible for our patients and residents," said Cindy Woodward, NHA of Statesman.
Statesman provides 24-hour nursing services; occupational, physical and speech therapies; and on-site hemodialysis — reducing the discomfort, inconvenience, and cost of frequent transportation for treatment.
This program is also projected to reduce the total cost of care to payers like Medicare, as well as reduce hospital readmissions events. Skilled nursing facilities within the DaVita Post-Acute network will require minimized discharge planning to determine where a patient will receive dialysis after leaving the hospital, as hospitals will have the ability to send these patients directly to their home site of care for continued dialysis treatment.
About Saber Healthcare Group
Established in 2001, the Cleveland-based company has grown from two skilled nursing facilities to more than 105 skilled nursing and assisted living facilities in seven states (Ohio, Indiana, Pennsylvania, Delaware, Virginia, North Carolina and Florida). Saber's "On the Cutting Edge of Healthcare" philosophy has spurred its growth and the company to implement greater healthcare knowledge and technologies to serve residents and patients in better ways.
About DaVita Inc.
DaVita (NYSE: DVA) is a health care provider focused on transforming care delivery to improve quality of life for patients globally. The company is one of the largest providers of kidney care services in the U.S. and has been a leader in clinical quality and innovation for more than 20 years. Through DaVita Kidney Care, the company treats patients with chronic kidney failure and end stage kidney disease. DaVita is committed to bold, patient-centric care models, implementing the latest technologies and moving toward integrated care offerings for all. Through these efforts, DaVita has also become the largest provider of home dialysis in the country. As of December 31, 2020, DaVita served 204,200 patients at 2,816 outpatient dialysis centers in the United States. The company also operated 321 outpatient dialysis centers in ten countries worldwide. DaVita has reduced hospitalizations, improved mortality, and worked collaboratively to propel the kidney care industry to adopt an equitable and high-quality standard of care for all patients, everywhere. To learn more, visit DaVita.com/About.