Saber Healthcare Blog & Newsroom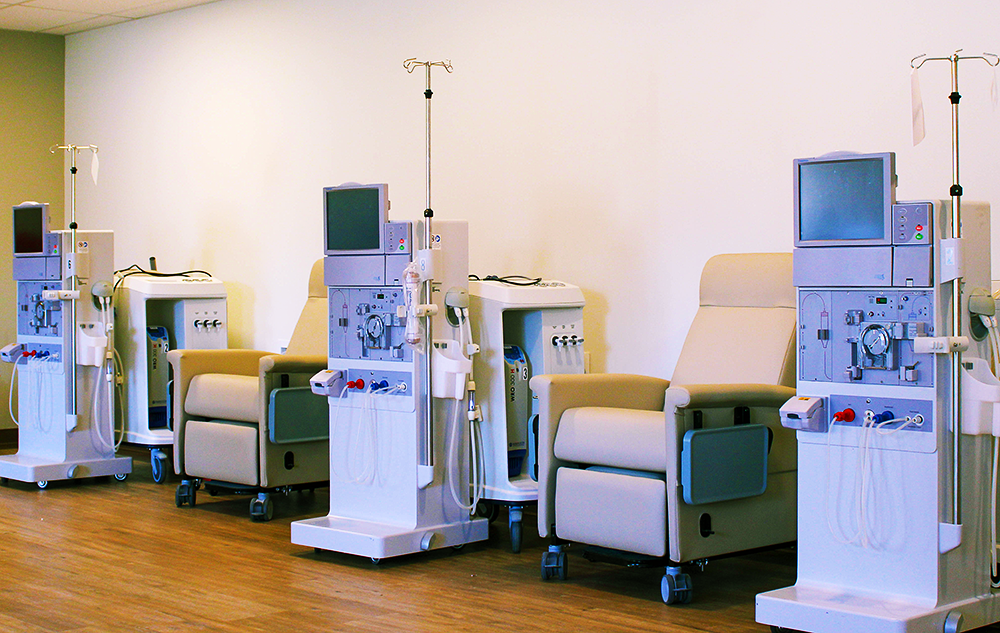 Saber Healthcare Partners with Renew to Offer On-Site Dialysis
Jul. 26th, 2021
A Saber Healthcare community opens Dialysis Den Available to Residents
Norfolk, VA – Saber Healthcare is pleased to share the opening of a new Dialysis Den at Waterside Health & Rehab Center, located in Norfolk, Virginia.
This new addition to our community, made possible through our partnership with Renew Dialysis, opened at the end of July to provide on-site home hemodialysis for residents.
Residents in long term care who need dialysis typically have to leave the facility in order to receive the treatments they need multiple times a week. The Home Dialysis Suites that are available through the new Dialysis Den ease some of the difficulty and discomfort that comes with these treatments.
The on-site dialysis center is exclusively available to Waterside residents, including those in long-term care and rehabilitation. This unit will help those residents who need their kidneys treated so they can continue to stay healthy. Renew's team will work with the skilled nursing team at the facility to provide care and treatment to the residents.
In addition to the new Dialysis Den, Waterside Health & Rehab Center also provides trach and vent dialysis. Contact Admissions today at (757) 427-4700 to learn more about the services Waterside Health & Rehab Center provides.
About Saber Healthcare Group: Established in 2001, the Cleveland-based company has grown from two skilled nursing facilities to more than 120 skilled nursing and assisted living facilities in seven states (Ohio, Indiana, Pennsylvania, Delaware, Virginia, North Carolina and Florida). Saber's "On the Cutting Edge of Healthcare" philosophy has spurred its growth and the company to implement greater healthcare knowledge and technologies to serve residents and patients in better ways.
About Renew Dialysis: Renew Dialysis, located in Beachwood, Ohio, was founded by long term care and renal healthcare professionals to provide a better dialysis experience for residents in nursing facilities. Nola McMullen, Renew's co-founder, sought to improve patient well-being and comfort with the experience of on-site dialysis.