Saber Healthcare Blog & Newsroom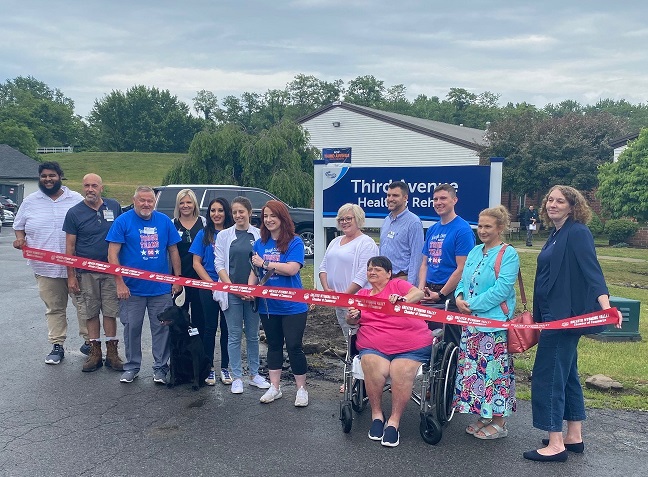 Kingston Healthcare is Now Third Avenue Health and Rehab
Jun. 22nd, 2023
Third Avenue Health and Rehab Celebrates a New Name with the Community
Kingston, PA – A community that Saber Healthcare serves in Kingston, Pennsylvania recently changed its name from Kingston Healthcare to Third Avenue Health and Rehab.
"This new name will help us stand out in our community and reflects our facility's commitment and focus on helping our residents receive high-quality care," Maggie Corcoran, Administrator, said. "Third Avenue Health and Rehab has a proven track record of success when it comes to quality care for the residents. We take pride in enriching the lives of our residents and providing them with the support they need to thrive, making this the best place to work and live."
Third Avenue Health and Rehab hosted a ribbon cutting community event on Friday, June 16th, from 1 to 6 pm. Third Avenue's celebration was joined by the Greater Wyoming Valley Chamber of Commerce, as well as a representative from Congressman Cartwright's office.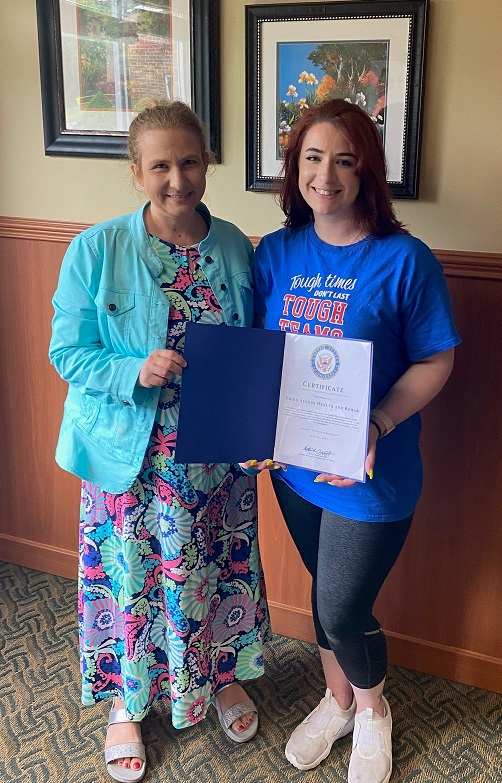 This community event took place on the front lawn of Third Avenue Health and Rehab. The dietary department provided burgers, hot dogs, walking tacos, and ice cream to the attendees. The community also offered raffles and basket giveaways, as well as two hours of live music and games.
We are proud to celebrate our outstanding resident outcomes and strong community health survey results. We are happy to share our inspection results as they are posted in the community for all to see.
About Saber Healthcare Group: Established in 2001, the Cleveland-based company has grown from two skilled nursing facilities to more than 115 skilled nursing and assisted living facilities in seven states (Ohio, Indiana, Pennsylvania, Delaware, Virginia, North Carolina, and Florida). Saber's "On the Cutting Edge of Healthcare" philosophy has spurred its growth and the company to implement greater healthcare knowledge and technologies to serve residents and patients in better ways.